Happy Friday! Gearing up for a holiday part tomorrow night and and still need a dirty santa gift (can be actually dirty or just funny) and am accepting any and all ideas... give me your best!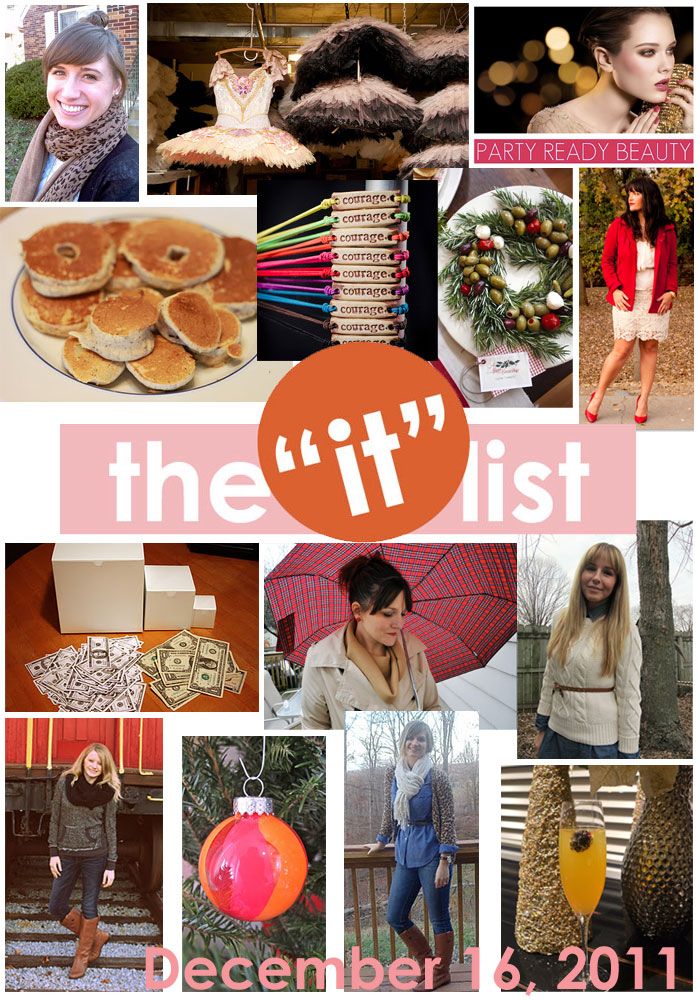 The IT list is signing off for 2011... But we'll be back in 2012!
Enjoy these links in the meantime!
the IT list is produced weekly by Jill of good life, for information on how you can be involved, click here!