Hi dolls! Trying out another new series today. It is really just to keep me accountable on working on my master bedroom, but will also show you how a room transforms, piece by piece.
Should be fun!
I am a little embarrased to show you the before and must give the disclaimer that I have done nothing in here besides buy a bed and finish a couple of nightstands. Otherwise, this room has had no love at all!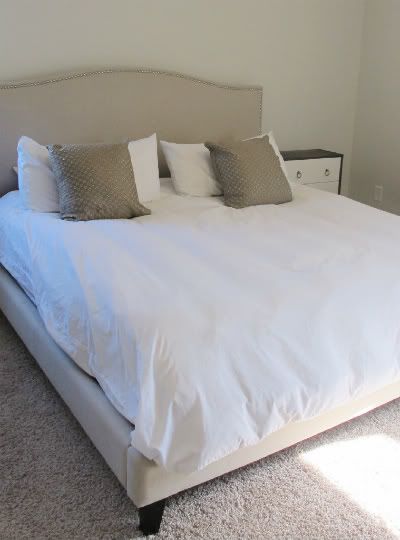 As you can see, we started with a plain (cheap!), white duvet and some pillows that came with the couch we bought... I know, I know. That really is ridiculous. Now that I think about it, I should have grabbed some pillows from the living room and threw them on there, but I am trying to keep it real here!
So remember last week when I blogged about the
duvet from Lands End
? Well it came in and I LOVE it! It is linen and makes the bed seem so much more luxurious.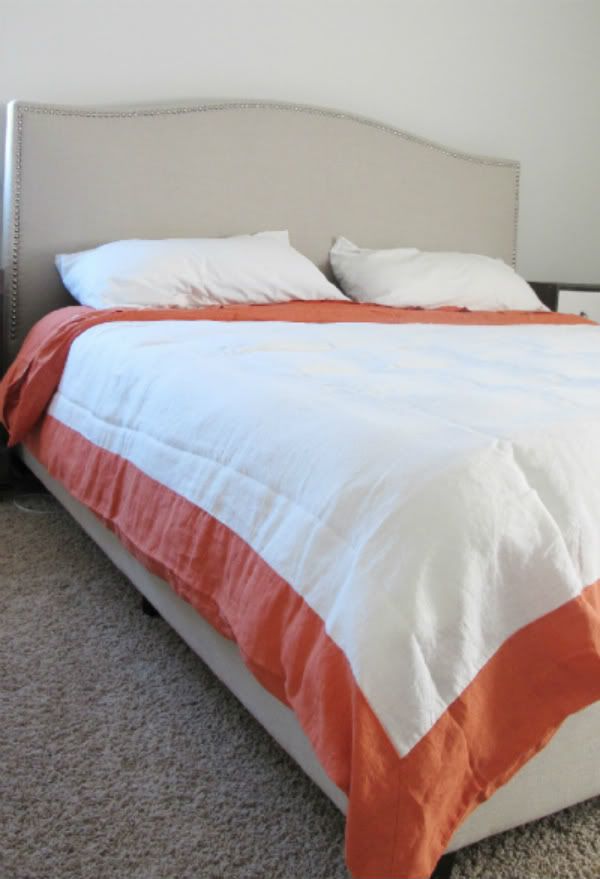 Fun fact: The bottom of the duvet is actually the same color as the trim, which I totally love! You can turn it over if you want a little more color!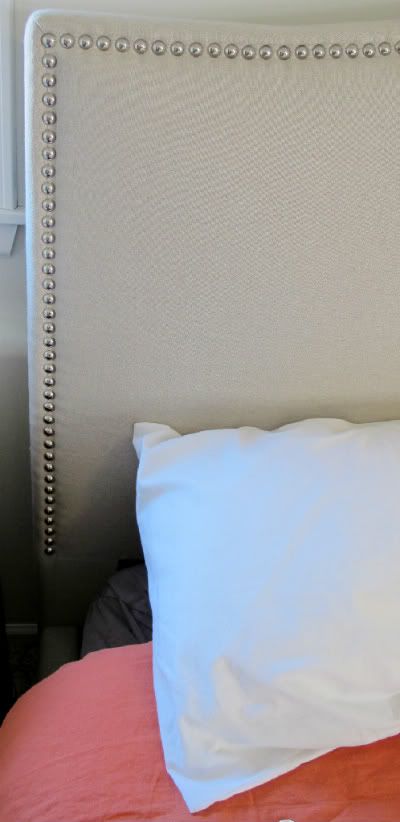 So are you on board with this series? Interested in seeing a new element of the master bedroom every week? I sure hope so, because it might be the only way I ever get it done!
We have a loooong way to go!
Up next week? Bed accessories!