Happy Monday, friends! Today I have a fun IKEA hack for you. This one was super easy
but a little time consuming. In the end, it was definitely worth the time
because it makes such a huge impact!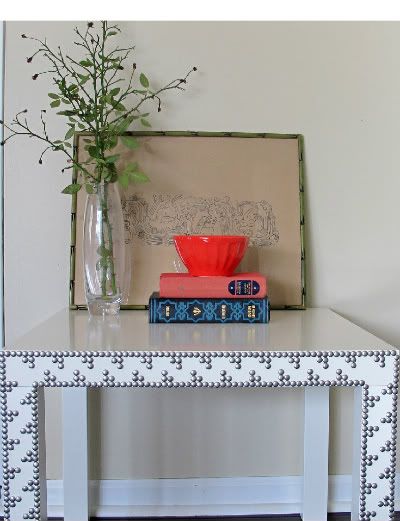 My inspiration came from this photo. I first tried to use nailheads, which didn't work. Then I tried thumbtacks, but they were too big. And then hit it me! Why not use brads?!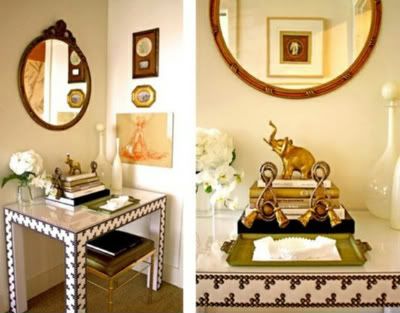 Supplies:
Brads (you can find them in the scrapbooking section at any craft store)
Scissors
Hot Glue Gun
Lack Table
All you have to do is cut the back of the brads off (yes, regular scissors do work) and glue
them on following the pattern! Super simple.
Before:
After:
Send pictures if you try it, I would love to see how it turns out! Check back tomorrow for a new series!