Happy Hump Day! So glad it is time for a drink :) Today I have my college buddy Emily from
Main Street Chic
here to share with us her perfect Happy Hour! If you aren't reading her blog already, you should be! She is pretty much adorable!!
Today is a very special day in our household- it's the Hubs' birthday! So in celebration of this very special occasion, tonight at Happy Hour we will be having what I call the "Cody Special." Which is essentially MY favorite drink, not his - but he is reaaally good at making them :)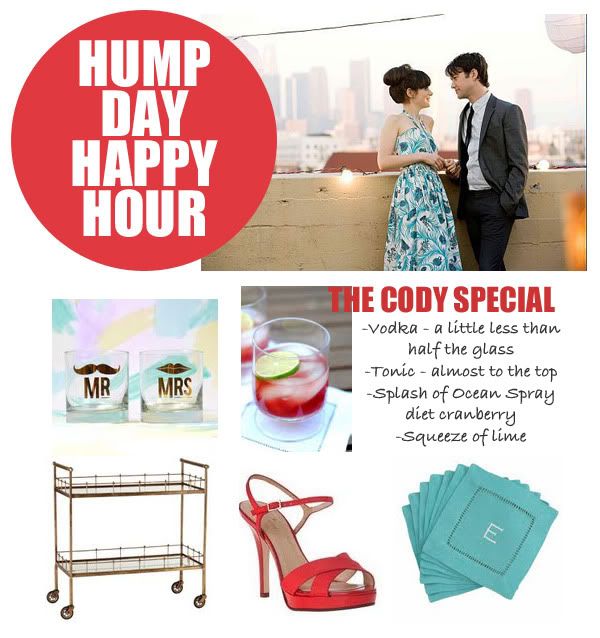 By the way, we are very scientific at our house - note the measurements!
"The Cody Special"
Vodka - A little less than half the glass
Tonic - Almost to the top (but leave some room!)
Splash of Ocean Spray Diet Cranberry Juice - to make it the perfect pinky-red
Squeeze of lime - to taste
Happy HAPPY Hour, everyone!
Thank you, Emily! Can't wait to try your special drink!!