Happy Monday! It is my last full week of work and it's starting to set in a bit. Getting excited (and a little scared) but finishing up the office is keeping me occupied! I want to have most of it done by early next week so I have a nice space to work in! Things have changed a bit since I shared my inspiration board with you. Still pink walls (which are done! Yay!) and yellow curtains, but the accent colors/artwork have taken a different turn.
I had completely forgotten that I bought this print from 20x200 for my guest bedroom at the old house. It works so perfectly with the plan I came up with I can hardly believe it! It is almost like all of the choices I made were manifested from owning this print - so crazy!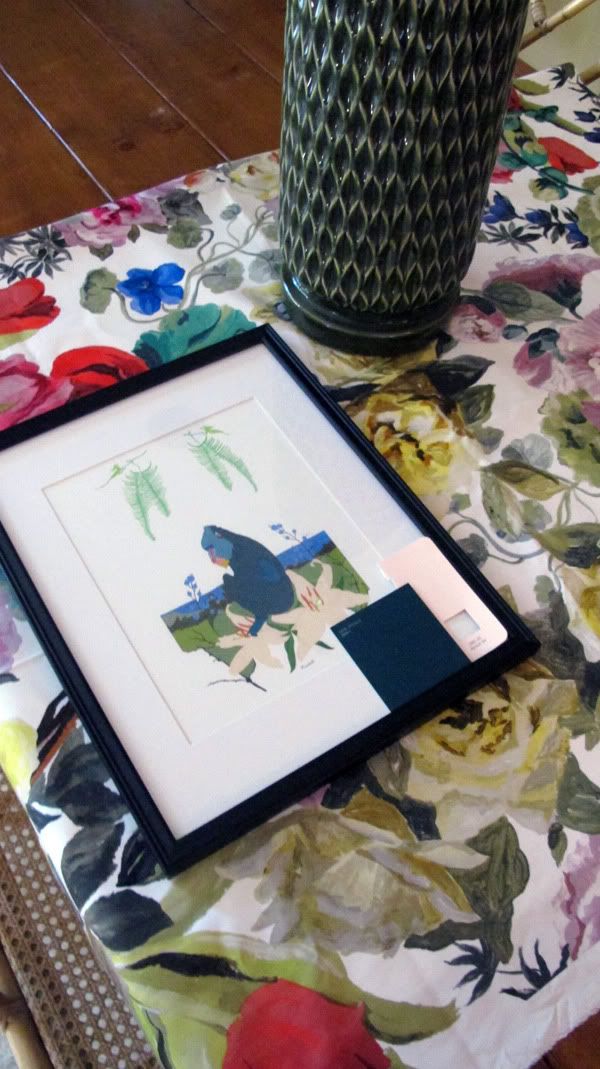 I also forgot to share with you this cute little table I found antique shopping last month. I wasn't sure where I was going to put him but I have decided I want a chaise in my office and he will be the perfect side table! Not sure what color I am going to paint him yet...maybe gold? BTW- does anyone have a chaise they love?