Is it really Monday again already? I must admit that I didn't watch the Super Bowl yesterday. Did you guys? Heard Madonna was amazing... kind of bummed I didn't at least tune in for that. I did accomplish this super easy DIY over the weekend.
Supplies:
Pillowcase
Iron
Fabric
Heat N Bond
Monogram Stencil

First, iron on the Heat N Bond to the fabric glue side down.
Then trace the monogram you want to use on to the paper. Don't forget to trace the
monogram on backward!
Cut them out!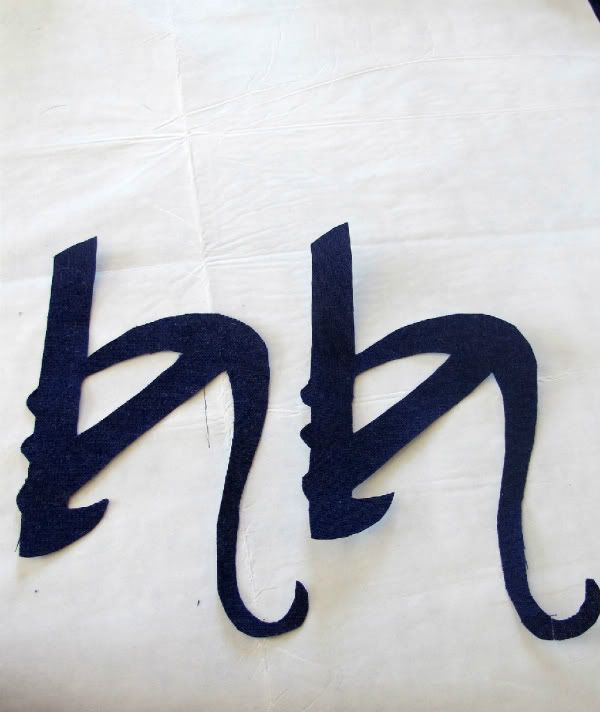 Lastly, glue them on to your pillowcase(s). I didn't get a picture of this step but it is pretty self explanatory!
Come back tomorrow to see what they look like in the master bedroom!