I was so excited to finally wear my orange blazer (GO POKES!!!) and I decided to pull out for the perfect event...a KU basketball game :) I did get some odd looks but I have to support my team, right??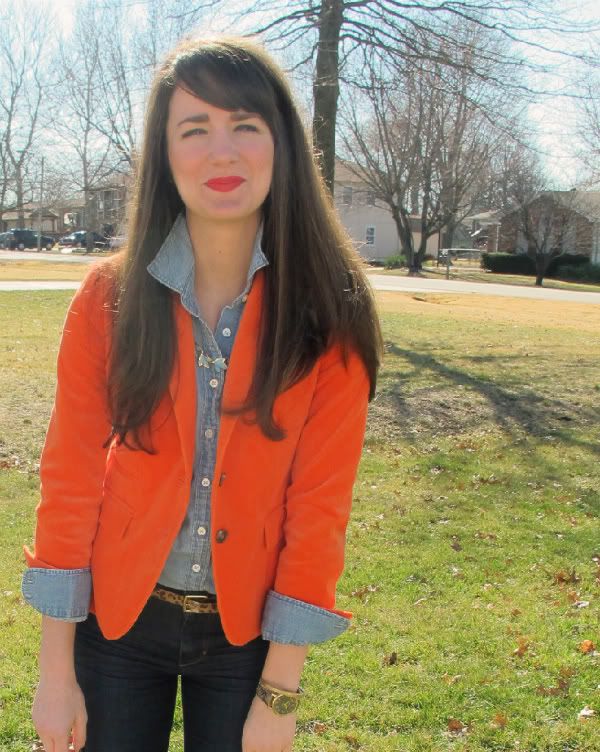 I think I have a thing for orange and blue together? This is my second orange and blue outfit to room combo! It made a nice bedroom the
first time
and now I would say it makes a pretty good little library as well!
Chairs - Anthropologie / Rug - Dash & Albert / Bookshelves - Haqure / Lamp - Wisteria
Side Table - Clayton Gray