I am totally obsessing over vintage Kantha quilts!
One Kings Lane
had some for sale a few weeks ago and I didn't pull the trigger. I still wasn't quite sure what color direction I was going in the bedroom so I didn't buy! I am a little bummed out but
Ebay
and
Etsy
have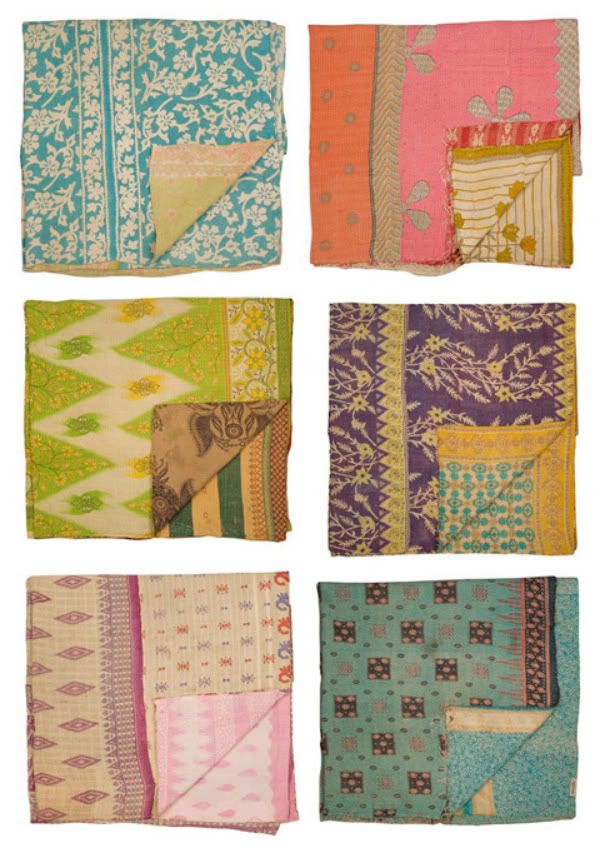 This image is from
Niki Jones
and unfortunately, they aren't for sale anymore. But this is absolutely what I picture when I think of Kantha quilts.
Styling Tips:
-Fold it at the end of a bed or use it as a bedspread for a twin
-Lay it across the back of a couch to bring a little punch of pattern
-Cut into pieces and frame to use as a series of artwork