Happy Monday! I hit a little snag on the DIY so I will be sharing that later this week...hopefully! I did get some artwork up in the bedroom above one of the nightstands. There is a window over the other other, so no art there!
I started with a pretty blank slate...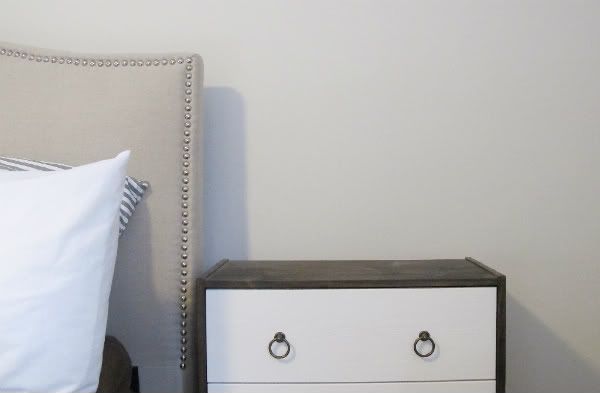 This artwork will be a nice foundation to styling the side table and most importantly leaves
a lot of room to add a little color!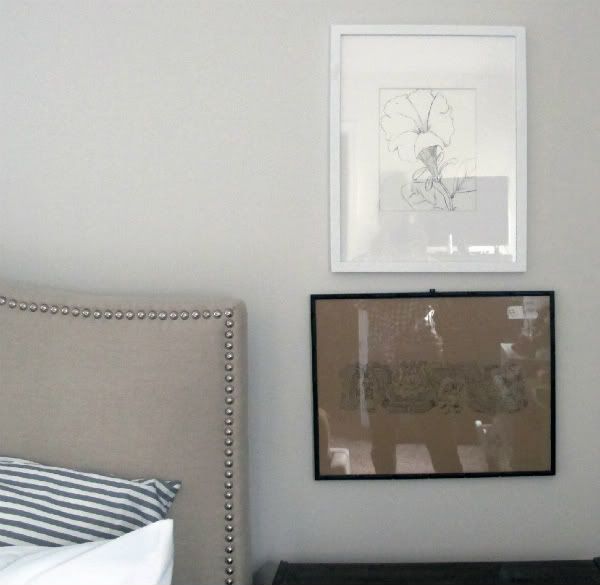 The pansy on top I sketched and the dragon on bottom was found at a vintage store. The frame was originally green and I painted it black.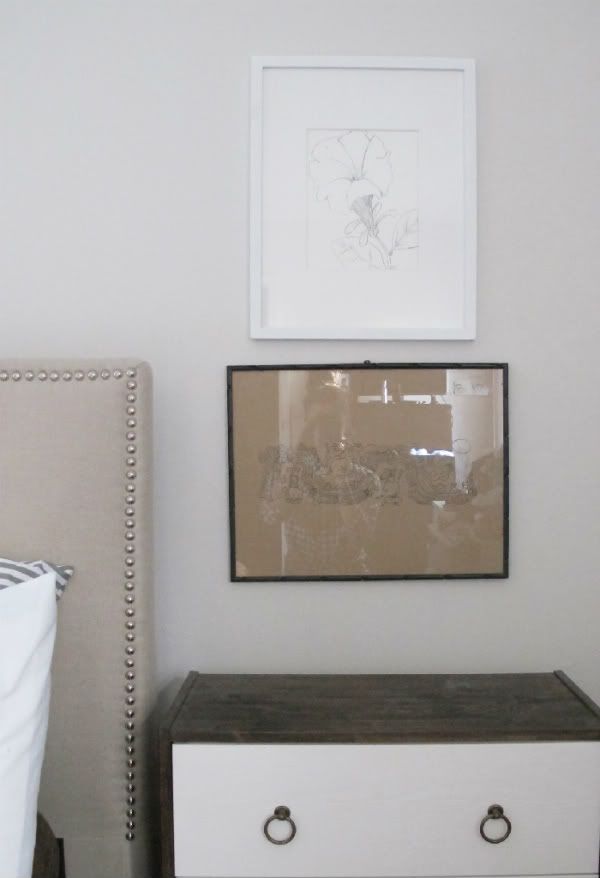 I am getting excited to add more accessories!
Did you do anything fun this weekend? Do tell!