Well it's the first day of Lent... what is everyone giving up?! I have decided to give up soda... I know, so cliche. But I really need to quit!! Today we have a little fur + snakeskin. It is quite the combo!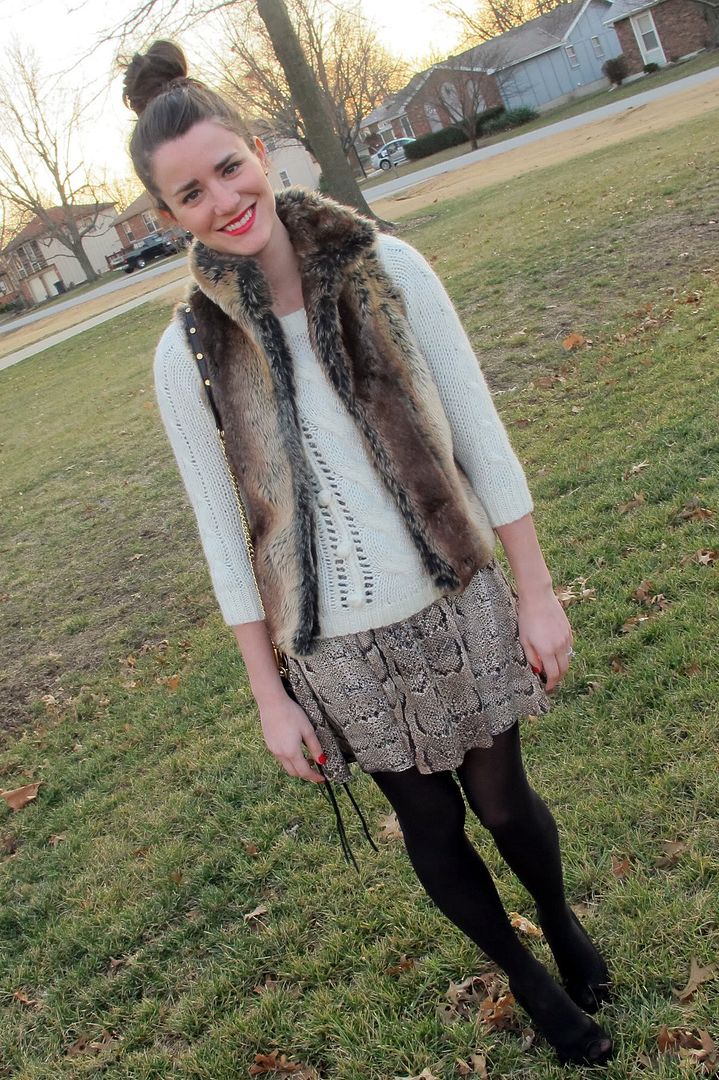 Dress(worn as skirt) - H&M / Sweater - Old Navy / Fur Vest - Dillards
Bag - Rebecca Minkoff / Heel - DSW
I thought this outfit would make a great entry... I mean who doesn't love a snakeskin x-bench?!