The ol' bun has been getting some press lately! Places like
Apartment 34
and
Say Yes to Hoboken
have had it up! It is totally on trend for 2012 (finally! I have been wearing it for years out of laziness!!!) and I wanted to share my version with you guys.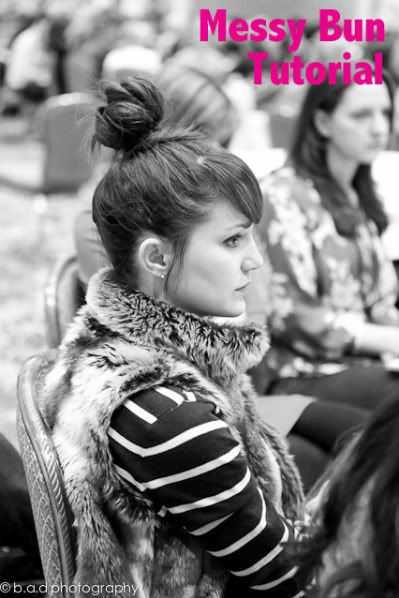 Anna from
Tulip Louise
posted
this
amazing top knot tutorial and that almost stopped me from sharing mine! BUT mine is a little different so I figured I would give it a shot! Now it isn't fancy or anything but I think it gets the point across!!
If you try it out, please send pics! I would love to see your messy bun!