So remember the DIY I shared
yesterday
? Well those beauties found there way into the master bedroom to give the bed a little more style!
This is what we started with: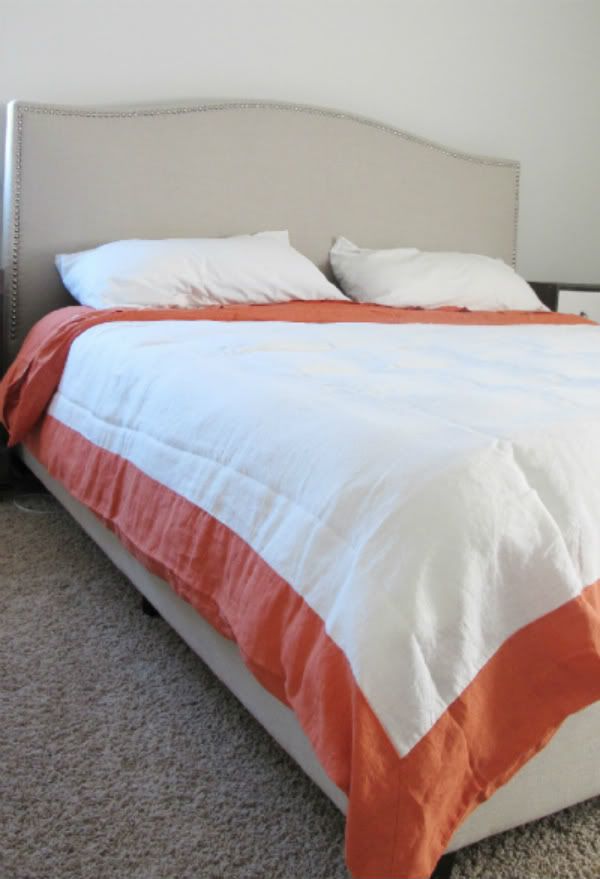 And after adding a monogram to those plain white shams and a little stripe action we get this:
See what a difference a little monogram and some stripes can make?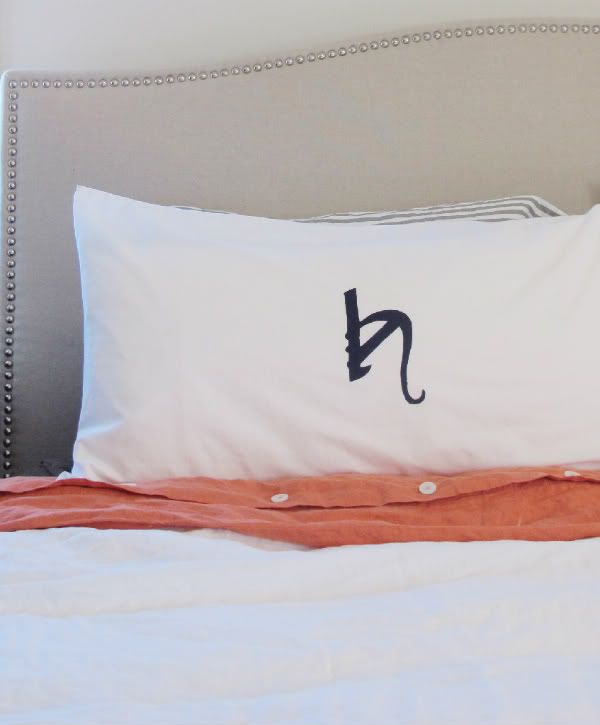 We are just getting started...