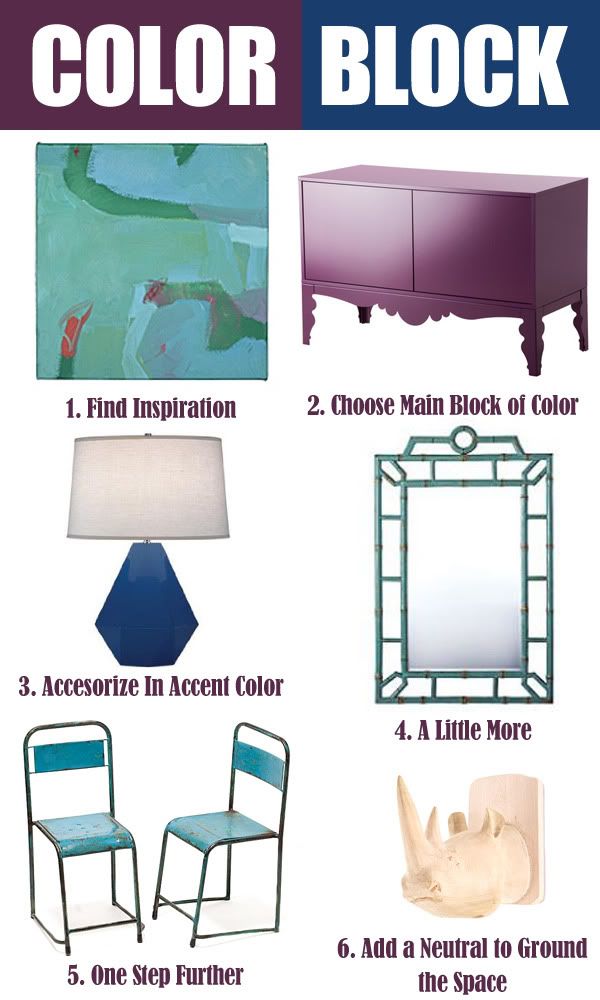 Art -
Serena & Lily
/ Dresser -
Ikea
/ Lamp -
Robert Abbey
/ Mirror -
Serena & Lily
I know we have all seen the gorgeousness that

color blocking can do to your wardrobe, but let's take a look at how to implement this into your home.
I like to find a piece of artwork (or fabric) to serve as my color inspiration for a room and in this case, I went with a piece that is mostly one "block" of color with accents of the other color being used in the space.
From there, choose a main piece of furniture (couch, dresser, bed, table, etc.) in one solid color to provide another "block."
Then accessorize in varying shades of the accent color and don't forget to add in a neutral to ground the space (this can be done with flooring, wall treatment, furniture... really anything!)