Does everyone want to wear faux fur every day, or is it just me? I have been trying to get as many uses out of this baby before warm weather is here to stay. I think Adam is probably tired of seeing it!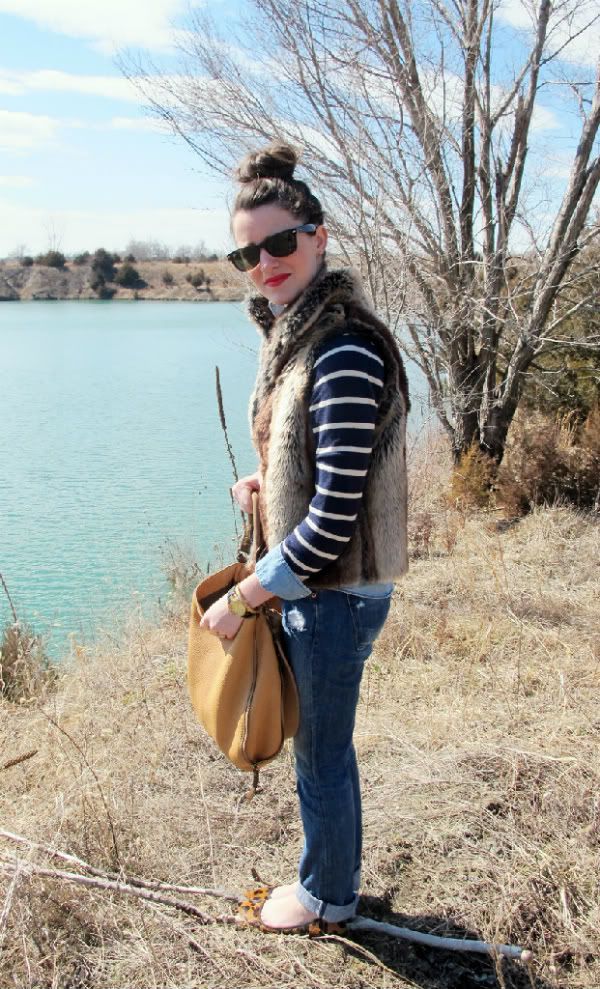 I also have a faux fur love in the bedroom! I have a faux fur blanket and I LOVE it... so does the pup. We snuggle with it every night. One of the best purchases I have ever made and I would highly recommend that all of you get one as well!
Stripes, faux fur and leopard make the perfect mix and match bedding. You can't go wrong with the color combo here!
Sheets -
West Elm
/ Leopard Pillow - The Rug Company