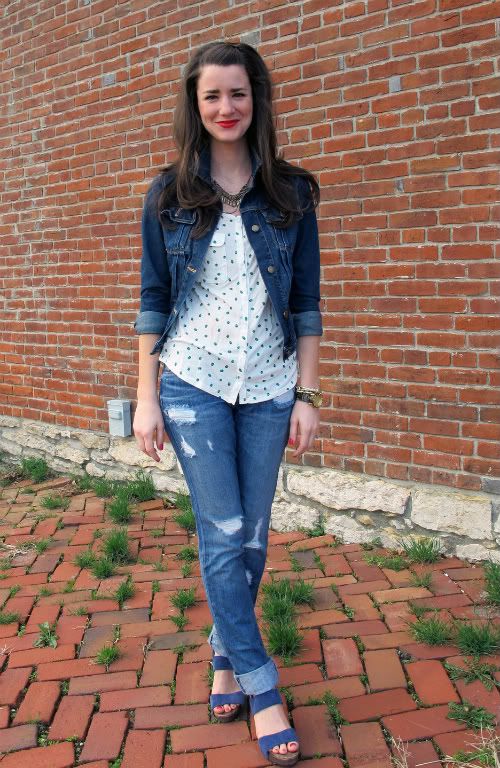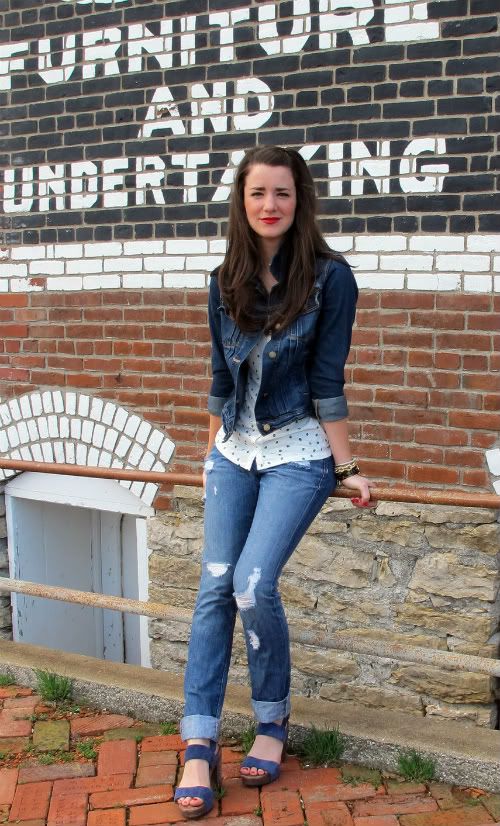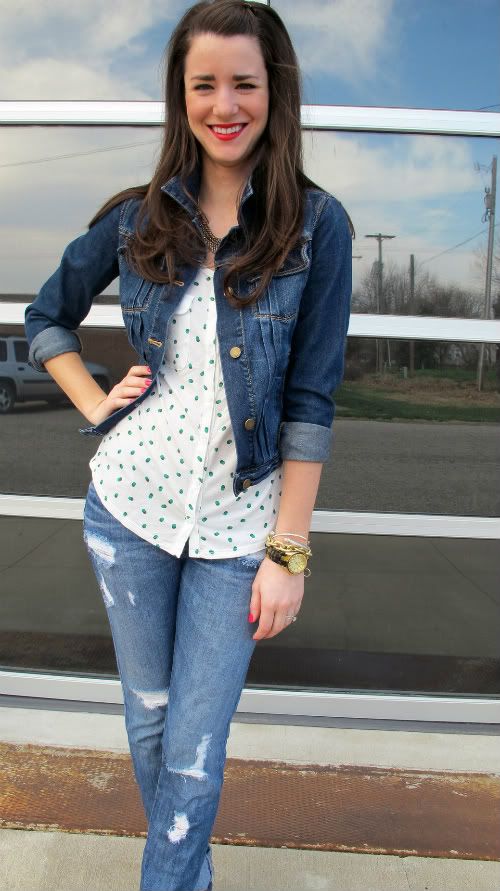 Do you see the small amount of green in there? This was my St. Patrick's day outfit... I know it is pretty weak. I really don't have much green, which is still really weird to me. Honestly, I bought this top specifically for the day so I couldn't get pinched :)
We celebrated Adam's birthday on Saturday with a trip to the casino and a soccer game! The gambling didn't fair well for me... I played the Sex and the City slot machine and Carrie cost me $10 (I don't gamble with much!) but Adam made up for my loss. At least one of use knows our way around a casino.
Side Table - Overstock / Box - Overstock / Basket - Serena & Lily / Lamp -
Robert Abbey
This outfit makes a cute "big girl" room. There is a good mix of sophisticated and playful pieces in a not too girly color palette. I kind of want to me this one happen. Anyone have a daughter who needs a new room?
Happy Monday!