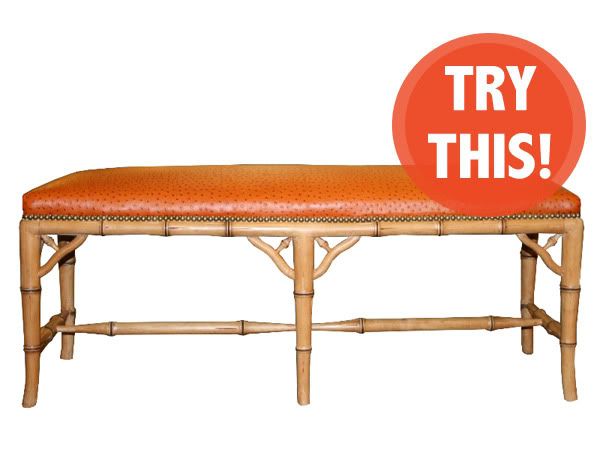 I have been so drawn to anything ostrich lately, especially handbags and wallets. Every time I see one I find a really good reason I need it. Rebecca Minkoff has some killer ostrich bags like this orange one. It would be splurge, but well worth it!
I can think about a million places to put faux ostrich in my home from benches to chairs to bookcases(!) and I totally in love with this

orange ostrich bench. The best part? Totally kid friendly. A spill would wipe right off!! This would also be super easy to DIY. Just order some faux ostrich fabric and recover whatever your heart desires!
I am off to Oklahoma this weekend to see my parents, which I am so so excited about! Catch up on Monday?