It was 70 degrees in KC yesterday! Granted the wind was blowing 40 mph, but I will take it. This surge in warmer weather has me wanting to stock up on some spring essentials and I totally have my eye on these floral pants from Zara. You can pair them with white or black or add some color to step it up a notch.. maybe a little neon??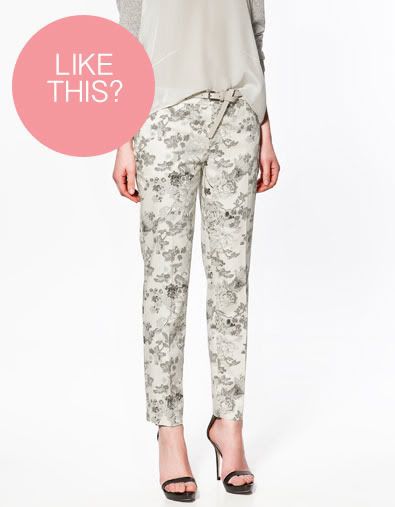 I am, of course, wanting to switch out my plaids for florals in the house as well and
this
black and white floral fabric would make fab pillows or curtains in any room!
Have any of you incorporated floral this season? I would love to hear!!